This month's 'Around the World in Tea' takes us to Iraq. Iraqi-style tea; chai is found on the streets of Baghdad, in Iraqi restaurants, cafes and households worldwide.
Iraqi tea is not far from Turkish or Persian tea in preparation, this ultimately derives from the Russian empire with the use of the samovar. Tea is mostly drunk black in Iraq and drunk throughout the day, wherever you go you will find tea stalls and vendors serving up Iraqi-style tea.
Our feature this month coincides with an insightful exhibition entitled 'Welcome to Iraq' at the South London Gallery in Peckham. It is a restaging of a group exhibition that was originally shown as part of the Venice Biennale in 2013. It was a lucky coincidence for us! The exhibition features works by eleven contemporary Iraqi artists all exploring the everyday nature of life in Iraq. As a visitor you are invited to relax and reflect on the works shown in the comfort of recreated spaces, it is much like stepping into a traditional Iraqi home. Sofas are strewn with traditional Iraqi throws and coffee tables are laden with books about Iraq, there is even a salon-like space set up with Iraqi tea and kletcha biscuits that you can enjoy. The added details give a lovely sense of welcome, as is in the title of the exhibition and speaks of the hospitality that one receives entering an Iraqi family's home.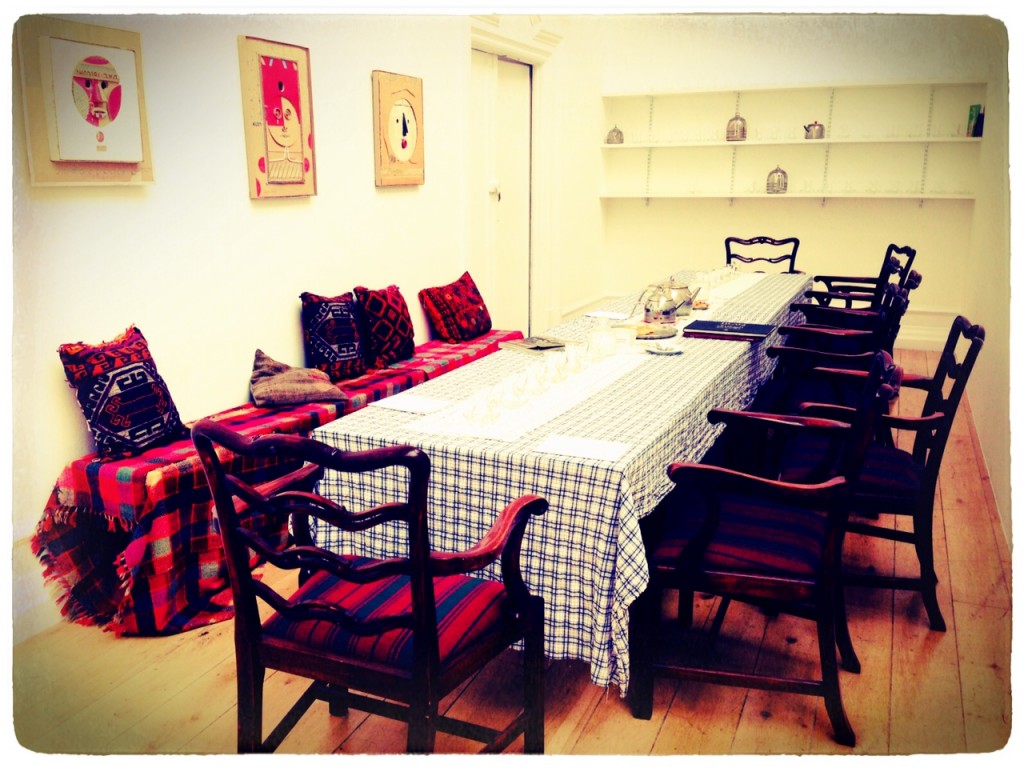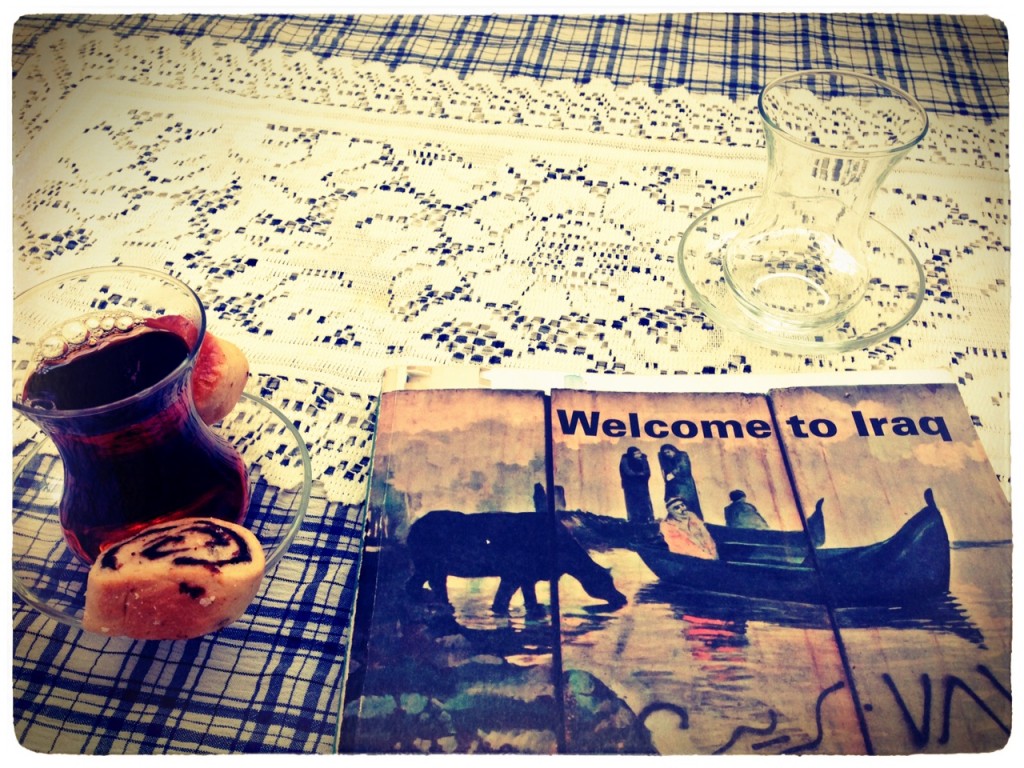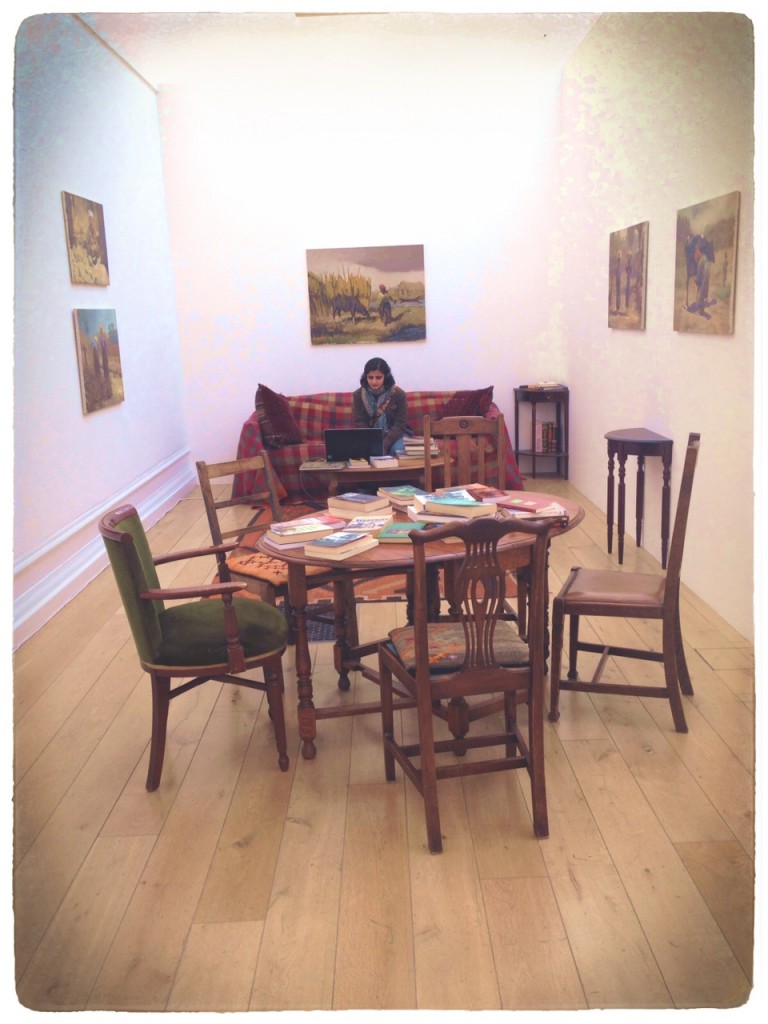 I thoroughly enjoyed the experience and recommend that you see the exhibition and taste the tea whilst it's still open, a lovely introduction to a taste and a feel of Iraq in Peckham, London.
Here's the recipe for Iraqi tea: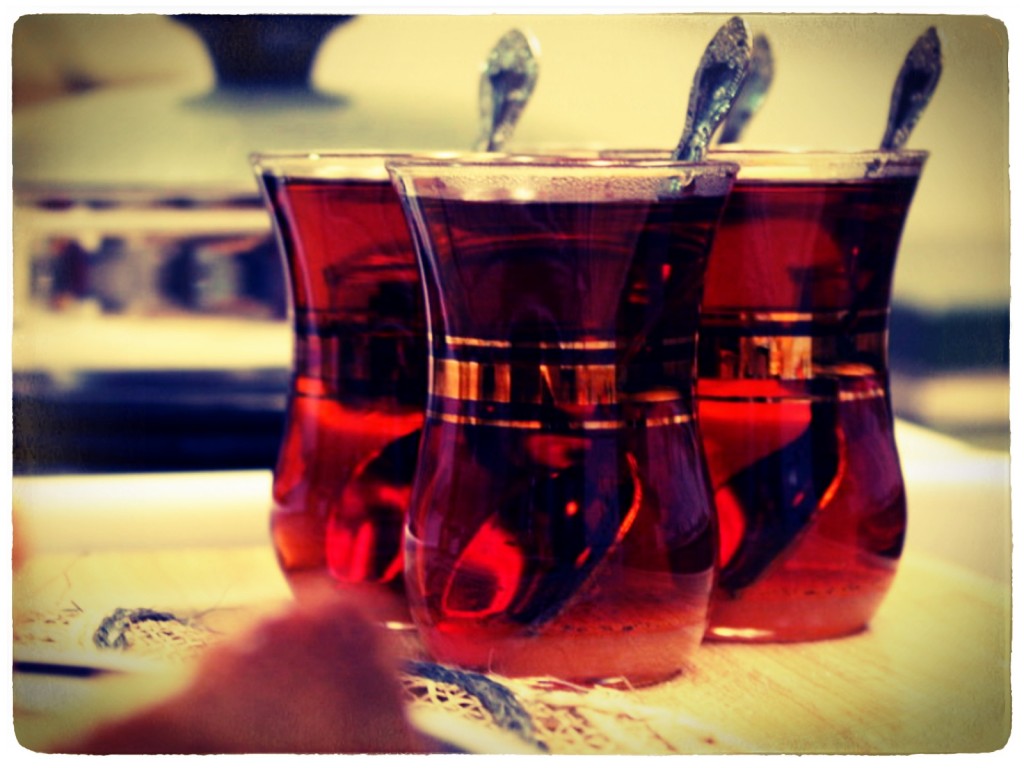 Iraqi Tea
Ingredients/Equipment:
Samovar with teapot
Loose black tea
Water
Sugar (optional)
Tea glass and saucer.
Method:
1. Boil the water in the samovar.
2. Fill the teapot with some of the boiled water and add one or more teaspoons
of tea.
3. Return the teapot to the samovar and leave it brewing for 10–15 minutes.
It is most important that the tea doesn't boil.
4. Pour tea into the glass and mix with hot water from the samovar according
to your taste. It can be very light, medium or dark. Add sugar. Enjoy.
Enjoy! And do come back next month when we feature another tea from a different part of the world.