This month's 'Around the World in Tea' we find ourselves in India exploring the history and connection to tea. India is now second to China in tea production.
Tea was first introduced to India by the British in an attempt to break the Chinese monopoly on tea.  In the 1830s, the British East India Company were increasingly becoming concerned with the Chinese monopoly on tea, this constituted most of its trade and sustained the vast consumption of tea in Great Britain. The British, using Chinese seeds, planting and cultivating techniques set up a tea industry by offering land in Assam to any European who agreed to cultivate tea for export. In 1870, over 90% of the tea consumed in Great Britain was still of Chinese origin, but by 1900 this had dropped to 10%, largely replaced by tea grown in India (50%) and Ceylon (33%).
Consumption of tea within India remained pretty low until an aggressive promotional campaign by the (British owned) Indian Tea Association in the early 20th century, this encouraged factories, mines, and textile mills to provide tea breaks for their employees. It also supported many independent chai wallahs throughout the growing railway system.
Tea was officially promoted the 'English way' with small amounts of milk and sugar added. The Indian Tea Association were very disapproving initially of independent vendors' tendency to add spices and increase the proportions of milk and sugar, reducing their usage of (and purchase) of tea leaves. However masala chai as its known today has firmly established itself as a popular beverage, not just outlasting the British Raj but spreading beyond South Asia to the rest of the world.
Today 'India is run on chai', as many people tell me! It is drunk copiously throughout the day. Milky, sweet and spicy it seems to be the perfect antidote to the Indian heat. Famous for its 'Chai Wallahs', wherever you go in India, you'll find a chai wallah on a street corner brewing up some chai. They are everywhere, from train platforms to busy street corners, to pilgrimage sites, food bazaars, and outside offices.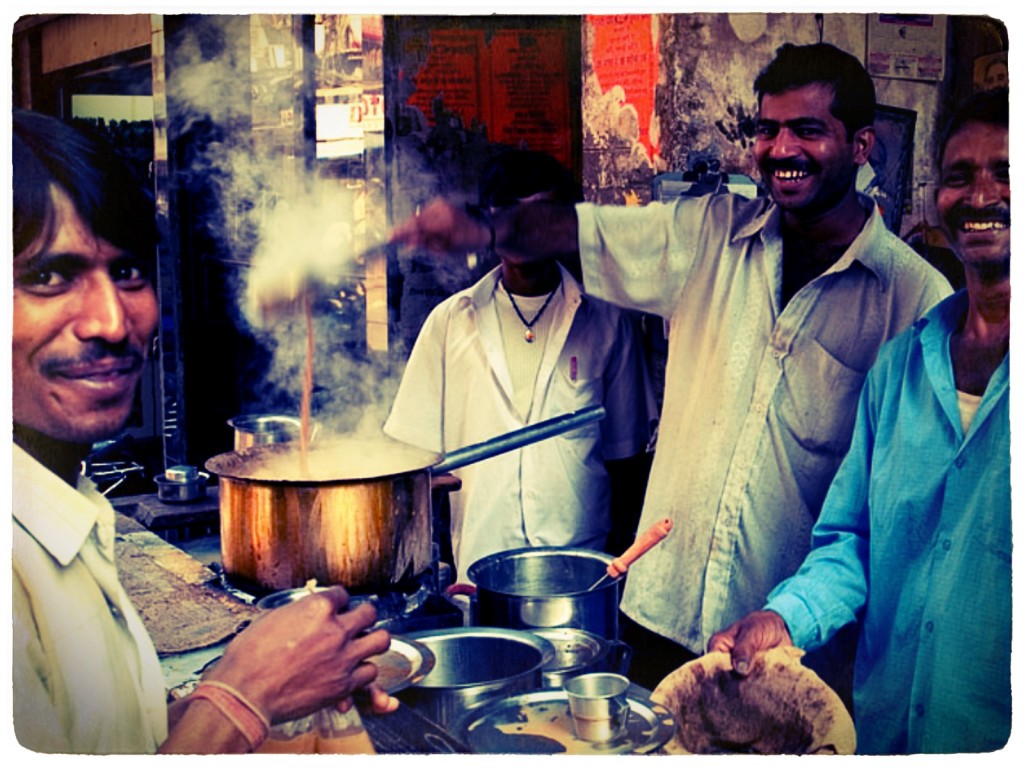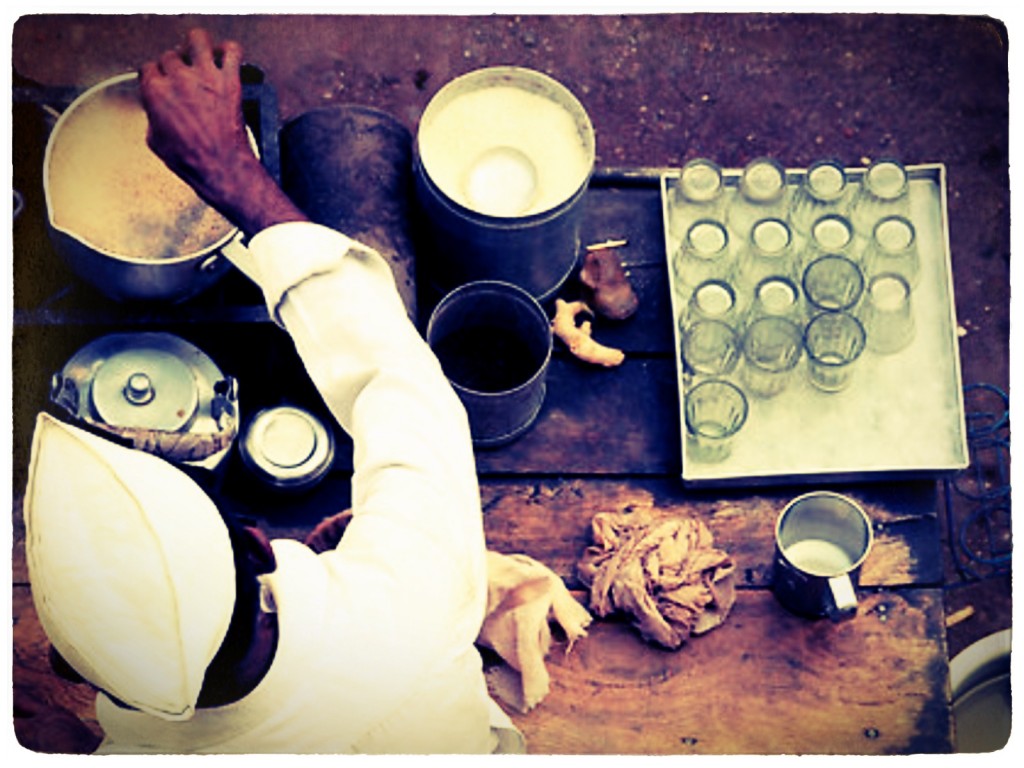 One of the international tea parties that we offer is the South Asian Tea Party in which you'll get to experience tea drunk the Indian way. We serve up a special brew of masala chai that we've honed over time. Here's the recipe for you to all enjoy:
Sadia's Masala Chai
Serves 2 people
Ingredients
1 and a half cups of water
2 heaped teaspoons of Assam tea leaves
1/4 teaspoon of Masala Chai
Sugar to taste
1 cup of milk
3 crushed cardamon pods
Method
Boil 1 and a half cups of water, adding 2 heaped teaspoons of Assam tea leaves whilst the water is boiling.
Then add 1/4 teaspoon of Masala Chai (this can be brought from any good Indian/South Asian shop).
Bring water to the boil and then add 1 cup of milk and the cardamon pods and sugar to taste.
Let the chai simmer for a few minutes (to let the milk heat up) and then using a strainer pour your tea out and serve.
Voila there you have it folks, Masala Chai. Enjoy. And do come back next month when we feature another tea from a different part of the world.